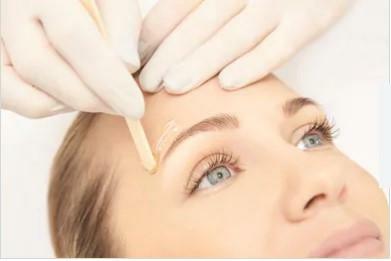 Waxing is a hair removal treatment that when properly done, can leave your face smooth and hair free for weeks. A facial wax should be done by a professional spa, one that adheres to the guidelines provided about facial products. Compared to other methods of hair removal, with the right care, you can easily see the benefits of waxing all areas of your face, including your chin and upper lip. Here are just a couple of the benefits you can expect from a facial wax when you visit a Grove City salon.
PRECISION
When going to a Grove City salon for a facial wax, your technician will have complete control of which parts of your face are wax and which will remain untouched. For instance, if your only concern is your upper lip and your chin, the remaining areas of your face will remain untouched. Waxing provides a greater precision over shaving since the hair will only be removed when it has was applied to it, making this type of hair removal ideal for the small areas on your face.
LONGER RESULTS
Since the entire hair is removed from your chin or upper lip, you will have smooth skin for longer periods of time. The root of the hair is completely removed, so it needs to reform from the root before it appears on your face again. Depending on fast your hair grows, in most situations, a facial wax means you will be hair free for up to two weeks, whereas shaving usually only last at the most five days.
Contact 5 Starr Salon Spa in Grove City, OH!
One of the best things about facial wax is that the more you wax, the less hair you will grow. Overtime, waxing will ultimately destroy the targeted hair follicle, so after repeatedly having it done on your chin or upper lip, the damaged follicles will stop producing hair, so you may become hair free in these areas. This is especially beneficial if you are concerned about the hair on your face. To schedule your facial wax, contact 5 Starr Salon & Spa.